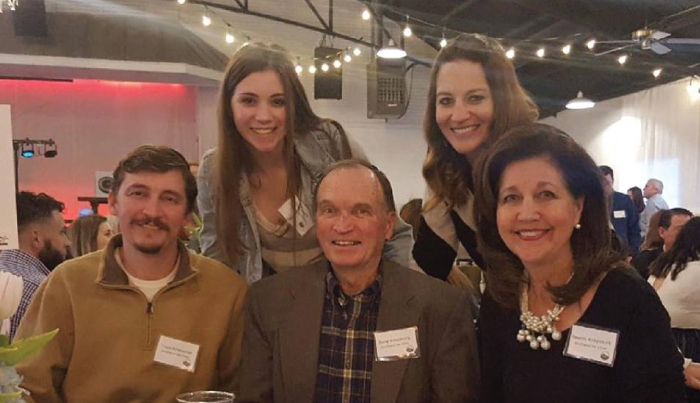 30 Mar

2019 Elgin Citizen of the Year

On March 30, 2019, the city of Elgin named Dr. Doug Kirkpatrick as its 2019 Citizen of the Year. Dr. Kirkpatrick is a long-time member of the Westview Boys' Home Board of Directors and a previous President of that board.

Dr. Kirkpatrick (bottom center in above photo) was honored for his many years of highly active involvement in his community. He has served his community in numerous ways, including the school board, as an elder in the church, a board member of the Church of Christ University Center in Stillwater, and as Porter Hill fire chief. He has supported the community in many other notable ways.

After completing his Doctor of Veterinary Medicine degree at Oklahoma State University, Dr. Kirkpatrick moved to Elgin in 1977 with his wife Beverly. He began work with Dr. Joe Kelsey (a past board member of Westview) in a veterinary practice there. After becoming a partner, Dr. Kirkpatrick grew the veterinary practice from one to four doctors (three of whom have the last name Kirkpatrick).

Dr. and Mrs. Kirkpatrick have four children and ten grandchildren (one girl and nine boys).

Dr. Kirkpatrick is representative of the high caliber of leaders who serve on the Westview Boys' Home board. We are proud to be associated with him.