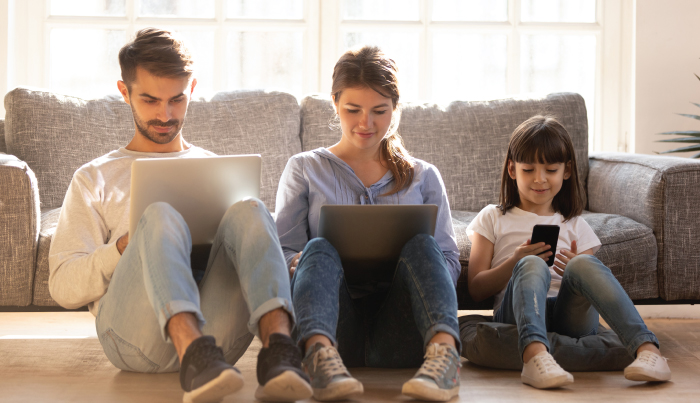 06 Sep

Becoming a better parent: Coping with social media

Our Westview team member, Terry Owens, writes the first post in a new series, Becoming a Better Parent. His article is "Coping with social media."

Children are a gift from God. The Psalmist tells us why:

Children are a heritage from the Lord, offspring a reward from him. Like arrows in the hands of a warrior are children born in one's youth. Blessed is the man whose quiver is full of them. They will not be put to shame when they contend with their opponents in court. (Psalm 127:3-5; NIV).

God has given us the responsibility to guide our children, even though this world is very different than the world we had to navigate as children. They live in the age of electronics and social media. Texting is their form of communication.

Unfortunately, some kids don't know how to have a face-to-face conversation. I have watched teens sitting in the same room texting each other when they could be talking face-to-face.

As parents we need to set an example for our children; we can teach our children how to communicate in person. A good place to start is to make the dinner table a phone-free zone for everyone. A meal is an ideal time to talk about their day and to enjoy each other's company. Many problems children face can be resolved around the dinner table.

Having a family game night is another way to spend time with your kids and develop their social skills. Play cards or board games; put together puzzles.

Teens spend a lot of their time on social media sites, including Facebook and Instagram but often expanding to a much wider range than what their parents use. Social media is not all bad, but if it is left unchecked it becomes a big problem.

Parents need to monitor their children and place boundaries on how much time they spend on social media. Parents should have their children's usernames and passwords so they can log in and monitor their activities.  Parents should encourage them to get outside and be active. Set the example by going for a walk with your child or pursuing other activities. Be creative.

Being a parent is challenging and it gets more challenging every day. Remember you not alone in this quest; your community is a resource made up of family, friends, teachers, and your church family. Stay connected so that your children can be safely connected.

Westview Boys' Home is blessed to be a part of this community; our mission is to be a resource for our friends and neighbors. Through Westview Family Services we provide family and child counseling, parenting classes, and trauma-informed classroom training. If we can be of service, please call  (580) 688-9281 or email us at wbhadmissions@wbh.email.

This post was also published in the Harmon County Herald.