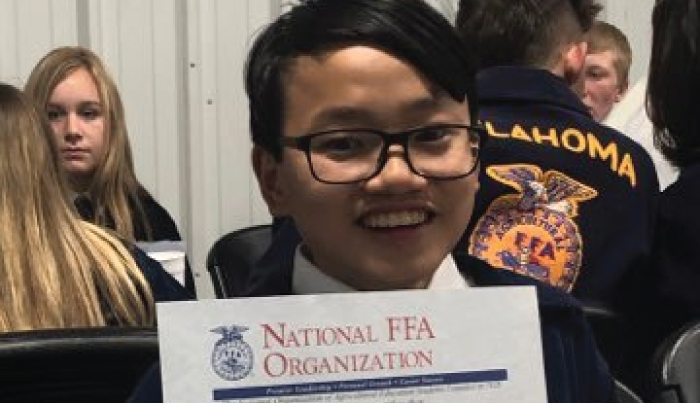 09 May

Connected to the land

We're always proud of our young men and their accomplishments but we're especially proud when their work connects them with nature and the land! FFA is one place where scientific knowledge connects with the experiences of our young men in ways that can be life-changing. The work of our guys has been solid and it was recognized as such at a recent FFA banquet here in Hollis.

The following 8th Graders were awarded the Discovery FFA Degree:
Elijah Robinson
Noah Meyer
Chance Maples
Kaden Hogan

The following Freshmen were awarded the Greenhand FFA Degree:
Josh Reed
D.J. Blomgren

Additionally, Noah Meyer received an Excellence Award for his participation in Land Judging.

We're proud of these young men and look forward to seeing their futures unfold in days to come.