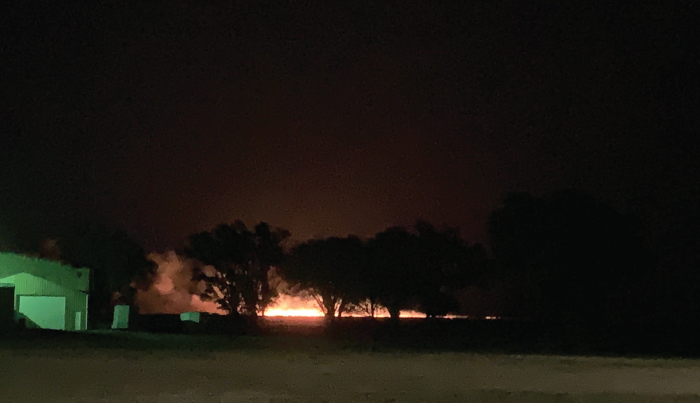 18 May

Drought, lightning, fires, and close calls

Twice this week, we've had some close calls on Westview's ranch. After the graduation party on Friday, we discovered a fire in a tree line just a mile west of our north campus. A lightning strike earlier in the day had started a smoldering fire that evening winds fanned into serious flames in all of the fallen trees. The Vinson Volunteer Fire Department was quickly there and got it under control.

On Tuesday night, another lightning strike started a grass fire in a friend's pasture just 3/4 of a mile away from our historic original campus (see the photo above). This time the Harmon County Volunteer Fire Department promptly showed up and put out the fire.

We've had a serious drought for months now in Harmon County. Rains have fallen around us in every direction but so little has fallen here that the fire danger is real. Please pray for rain and for the safety of our young men!

Also, please pray for the safety of firefighters throughout southwestern Oklahoma! They do a very important job very well and we are grateful.