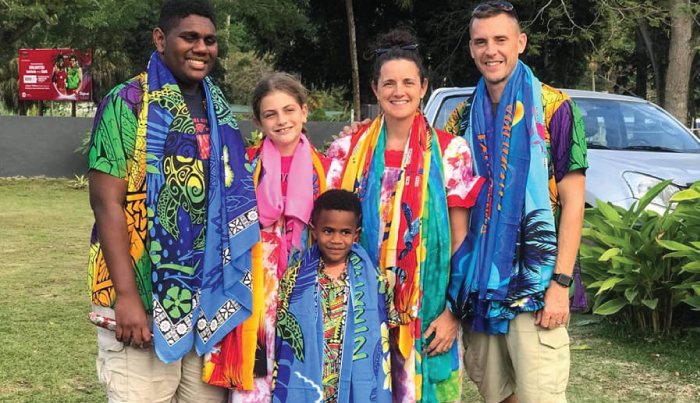 26 Jul

Eric Brandell Joins Westview Team

Wonderful people make their way to be a part of the Westview Boys' Home team, and we're thankful for that. The newest team member is Eric Brandell, who serves as our Manager of Programming in Central Oklahoma. Here is his biography:

Eric Brandell was born and raised in Duncan, OK, where his family was a part of the Elk Avenue Church of Christ. He married his high-school sweetheart, Shawnda Gray, in 2001. They have three children: Titus (2006), Alexis (2008), and Grayson (2014). The family now resides in Perkins, OK, where they are active members of the Perkins Church of Christ.

Eric has a BS in Accounting from Oklahoma State University (2001), and worked as an Auditor (CPA) with Ernst & Young, LLP, in Tulsa for one year upon graduation. Shawnda has a BS in Education from Oklahoma State University (2000), and has taught in Stillwater, Tulsa, and (currently) Perkins.

Upon completing the two-year Theology program at the Bear Valley Bible Institute (Denver, CO), Eric and Shawnda served as missionaries to the Republic of Vanuatu from 2005 to 2020. Vanuatu is made up of 83 islands in the South Pacific alongside Melanesian neighbors, New Caledonia, Fiji, Solomon Islands, and Papua New Guinea. That work included three broad phases: Phase 1 – Six years learning, growing, and serving alongside four congregations on the main island while living in the capital city of Port Vila; Phase 2 – Three years in Tulwei Village on Malekula Island, which included living in a 400 square-foot locally-made house without running water or electricity, working to plant and establish three congregations on the nation's second-largest island; and Phase 3 – Six years back on the main island hosting/conducting nationwide camps and workshops, as well as making regular visits to thirteen congregations on five islands, in an effort to equip and encourage local Christians. The Brandells were particularly keen to work with the youth of those congregations, and regularly had upwards of 60 attend their annual youth camp. All five Brandells are dual-citizens of the USA and Vanuatu.

Eric continues to post a weekly video Bible study to a group Facebook page in the native Bislama language. As Covid-related travel restrictions allow, they hope to begin making short-term follow-up visits to their second home.

The family permanently relocated Stateside in September 2020 and were blessed to have a smooth re-entry transition alongside their sponsoring congregation in Perkins. In addition to temporarily being on staff with the church there, Eric worked as a Seasonal Personal Vehicle Driver for UPS, and Shawnda worked as the Assistant Children's Librarian at the Stillwater Public Library.

In July, Eric began working with Westview Family Services, an operating division of Westview Boys' Home, in its Oklahoma City, OK office.