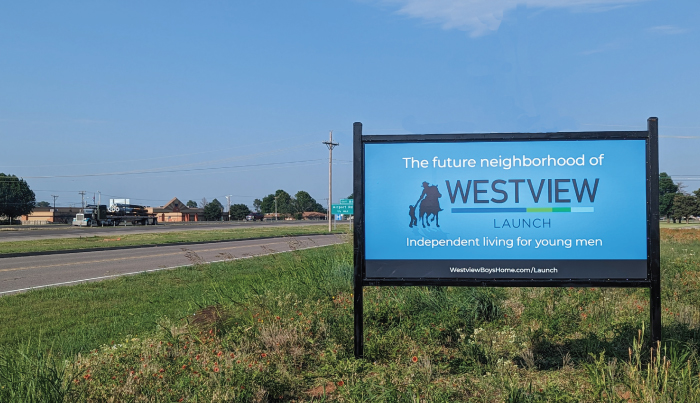 27 Jun

Getting ready to go!

After months of work getting the correct zoning, creating an engineering plan, and filing the needed paperwork, the time to break ground is getting closer. To make our property easier to spot, Terry Owens, Cody Gann, and crew put our sign up on the property.

When driving through Weatherford, our neighborhood is on the south side of the road just west of Miraclon. Look for our sign!

We'll be sure to let you know when we're breaking ground.

In the meantime, your partnership in this work can help:
A gift of $1,000 will plant a cluster of trees
A gift of $1,500 will equip a kitchen
A gift of $4,000 will buy appliances for a home
A gift of $6,500 will furnish a home
If you would like to help in these or other ways, please contact Terry Owens (Director of Operations) or Ron Bruner (Executive Director) at 580-688-9281. For more information about our Launch program, please go to Westview Launch.