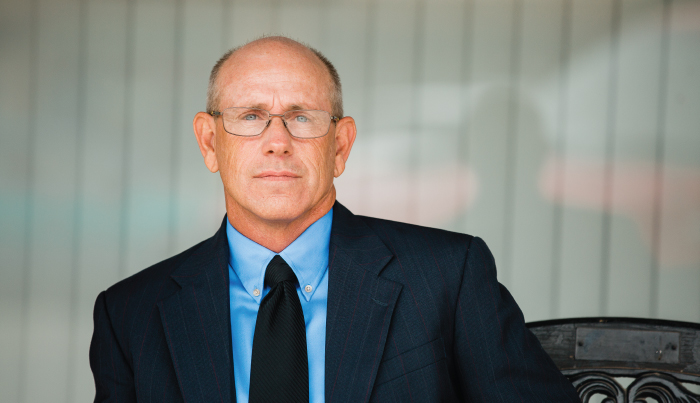 21 Apr

Network 1:27 honors Terry Owens

On April 16, 2023, Network 1:27 honored Terry Owens with the Distinguished Service Award. One of the highest honors bestowed by this organization, this award honors exemplary service in the field of child and family services of more than twenty years. Network 1:27 is a sixty-nine-year-old association of agencies affiliated with Churches of Christ that serve families in a host of ways.

In the presentation of the award at the Network 1:27 conference in Lubbock, Texas, Dr. Ron Bruner, the executive director of Westview Boy' Home, made the following comments:

This evening, we honor Terry Owens with the Distinguished Service Award for exemplary service in our field for more than twenty years.
From 1998 to 2004, Terry and Adrienne Owens served as houseparents at Tipton Children's Home in Tipton, Oklahoma. Terry held additional responsibilities in leading livestock programs as a part of FFA and 4-H programs.
In 2004, Terry and Adrienne moved to San Benito, Texas, where he served as the campus director at Sunny Glen Children's Home. Beyond overseeing the houseparent team, he managed the construction of a series of new residences on campus.
In 2007, Terry began his work at Westview Boys' Home, serving as a caregiver and mentor in our independent living program.
After three years, Terry moved to his role as the director of operations at Westview, overseeing the caregiver team and campus operations.
Beyond his graduate education, Terry has extensively trained in nonprofit management and childcare and regularly serves as a trainer.
In 2017, Terry completed rigorous training as a Certified Practitioner of Trust-Based Relational Intervention® (TBRI®), subsequently serving as a practitioner, trainer, and parent coach while training hundreds of caregivers at other Oklahoma agencies.
From 2018 to 2019, Terry oversaw the remodeling of all six Westview residences to extend their serviceability into the twenty-first century.
In recent years, Terry has served on the board of OKCare (Oklahoma's organization of childcare-providing agencies). He represents OKCare on an advisory board to the state of Oklahoma.
These metrics alone are enough to merit honoring Terry with this award. And yet, you cannot measure what are, perhaps, the most important results of Terry's ministry:

Hurting families restored to health,
Young men set firmly on a sustainable career path,
Children who saw what a godly parent looks like,
Caregivers with years added to their careers,
Legislators who were shown a wise choice to make,
Young adults who were kept from homelessness,
Generations who have come to know God.
For decades, Terry Owens has worked alongside God to care for children, who are clearly at the center of God's heart. Today we stand to honor Terry and the good God has done through him.
Westview celebrates the many honors bestowed on our team and team members.