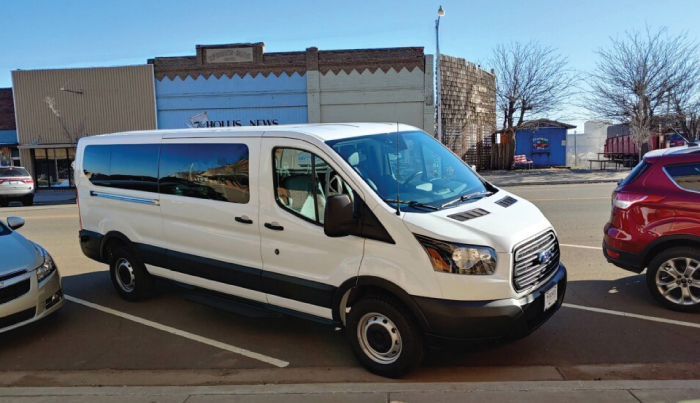 18 Mar

Old friends fund a new van

Because of several gifts given by a number of families who have enduring commitments to the young men at Westview Boys' Home, the Westview team was recently able to replace one of its older vans with a new 2019 van.

Part of the money was given by a family who sought to continue their family's tradition of providing support for Westview; they donated appreciated stock from their parents' estate. This gift allowed them to avoid taxes on that stock and provided much-needed transportation for our young men.

Another portion of the money was given by on-line and direct-deposit givers who had generously donated for months and had not restricted the use of their steady giving. We gathered together these gifts to complete the purchase.

The result of these thoughtful gifts is a new 2019 Ford van. We replaced a van with over 150,000 miles on it and we have two more vans that we have scheduled to replace over the next year. We encourage interested donors to contact John Moore, our director of development, about helping with this project.

If you talk to Westview team members and alumni who were here back in the sixties and seventies, one of their memories is being alongside the road somewhere, making repairs to a vehicle that had broken down on the road. Those Westview teams did the best they could with the resources they had at hand. Our current administrative team works hard to keep good equipment in good operating condition (because generous donors empower us to do this) so that we don't break down on the road and to decrease our overall vehicle operating costs. This approach keeps our young men and our team safe.

Thanks go to everyone who makes safe travel for our young men possible!