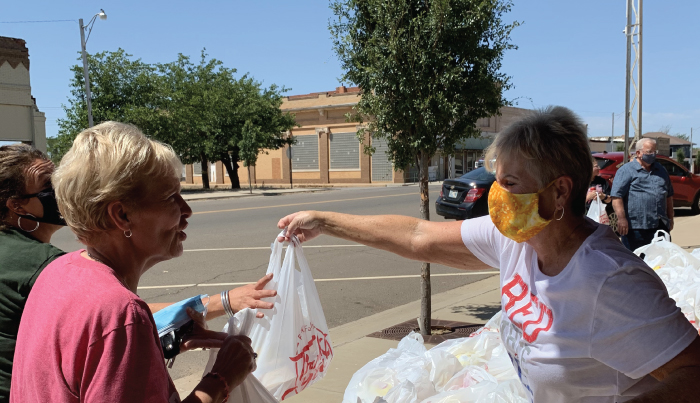 14 Aug

Thank you, educators!

This week Westview welcomed the Hollis teachers, administration, and staff back to school with its 21st annual Back-to-School lunch. Of course, the pandemic re-shaped how we were able to share this year. Instead of having a "sit-down" meal where we could sit and talk, we had to protect our educators as best we could by providing a meal to go.

This meal always takes place on in-service days, so it makes a healthy meal possible at a time when educators have a jam-packed schedule. Cathy Coaly, Westview's commissary manager, leads the Westview team in this effort.

This year our young men will experience their school work in a virtual classroom through the Hollis Public Schools, thus better protecting their health and the health of their teachers. They will maintain their relationship with their teachers and continue to grow as learners.

For decades, the teachers, administration, and staff have been our allies in helping us prepare young men for an unpredictable world. We have been and remain thankful for their hard work. We will keep them in our prayers throughout the school year.