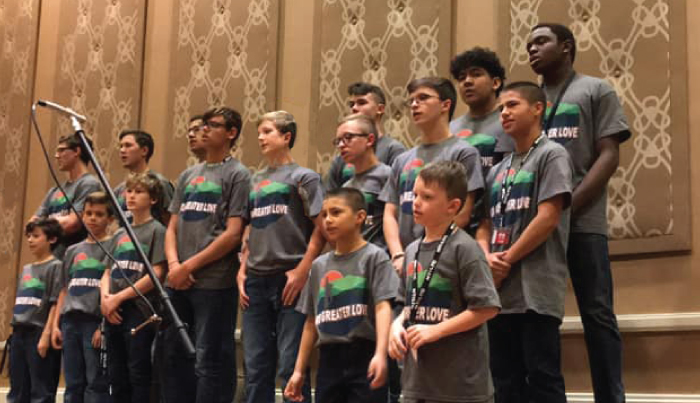 23 Apr

The right kind of leadership

Our world is full of many beautiful and useful blessings. If there is a lack of anything, though, it is a shortage of trained, experienced, ethical leaders. This is a problem that Westview Boys' Home works to repair.

Every year on Easter weekend, young people gather together for Leadership Training for Christ.  LTC is a leadership training program for youth sponsored by local congregations of the Churches of Christ. Our young men attend the North Texas LTC, which meets in Dallas, Texas.

Our young men–along 78 with other youth from the Childress church–were a part of this incredible weekend. Starting back in January, our young men began working together with others on teams. They were practicing drama, discovering how to work with puppets, and learning new chorus songs. They also developed skills in individual events: practicing their song leading, putting together speeches, and working on their Bible reading skills.

This year two of our guys, Tristan and Eli, participated in Bible Bowl, which covered the gospel of John  Zayne, one of our seniors, was able to participate in his fifth LTC this year.

Events like LTC help our young men practice their leadership and social skills in their interaction with other kids from Texas and Oklahoma. Most importantly, they learn about God in a fun and relevant way.