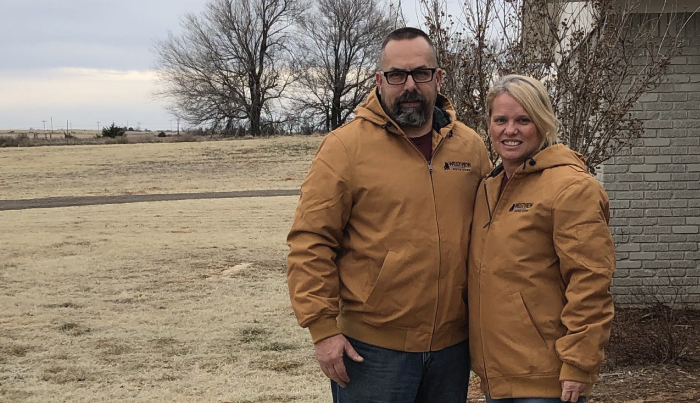 08 Mar

The Youngs receive honors

This week the Westview Boys' Home administration announced its selection of Steve and Tammy Young for the 2018 Ed Deaver Service Award. That award is for Westview team members who exemplify the best of the good things for which Westview stands and who have gone above and beyond the call of duty in service to our young men.

Steve and Tammy have cared for young men at Overstreet House for five years now. During their entire tenure, they have been important servant leaders in Westview's show calf team.

As a token of this honor, the Youngs received new Westview field jackets.

This service award is named for an early board member of Westview Boys' Home–Ed Deaver–who, through decades of service to our young men, exemplified a true servant spirit in the care of youth from hard places.