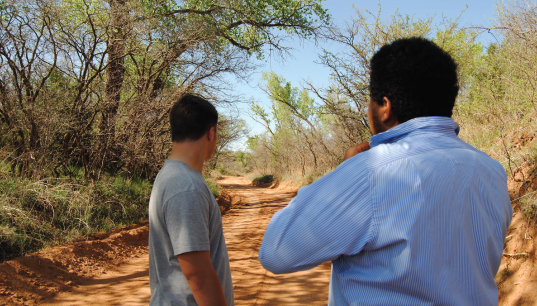 01 Nov

Westview plans updated transitional program

The Westview board of directors has approved a plan that would bring an updated transitional plan to assist young men who have aged out of other programs, including Westview. State law restricts Westview from having a youth over the age of 19 in its regular program and yet many young men are not fully ready for life on their own at that age. A transitional program serves to provide safety and resources in a way that empowers a young man to gradually assume full responsibility for his own life.

Westview Boys' Home has had a transitional program over the last decade. Ron Bruner, executive director of Westview, observed, "We've learned a lot from the young men who've been in our transitional programs. They've taught us what worked and what didn't."

The updated program has been named Westview Transitions.

Several team members have developed this program. Troy and Shiann Metheny were the first to work with transitional youth in Molloy House. Terry and Adrienne Owens took over the work and continued to shape the program. Tony Chitwood, a Westview alumnus, was the transitional mentor for a period of time.

Bruner noted, "Here's what we've learned from our experience. First, this kind of program is important, a critical, life-changing need for many young people. Second, there aren't enough of these programs out there. Third, a transitional program needs to be in a larger city so that there are adequate educational and employment opportunities for the young men."

Consequently, Westview is working on a location in the larger Oklahoma City area at which to base this program.