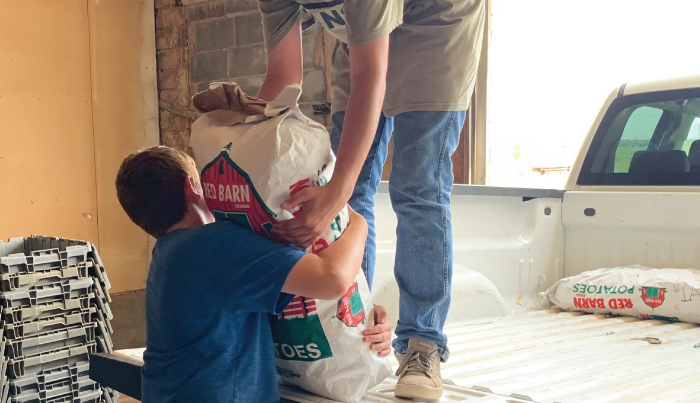 04 Aug

With a little help from our friends – Potatoes and partnership

The best kinds of friendships–and partnerships–are the ones that last a long time. For over two decades, Bruce and Cindy Barrett have been friends of the young men at Westview Boys' Home. Through one of their companies–Springlake Potatoes–they have provided Westview Boys' Home with a steady supply of potatoes. Those donated spuds have empowered the caregivers at Westview to provide appetizing, nutritious, and filling meals for our young men.

Since 1909, the Barrett family has been raising potatoes, first in Idaho and then in Texas. Potato farming is financially risky and technically challenging, yet five generations of the family have successfully raised reliable, high-quality crops. They raise their crops in an unexpected location–Springlake, Texas–using cutting-edge technology.

Every summer, the Westview team gets in touch with our friend, Cliff Black, who handles this partnership for the Barretts. We set a date and send a crew to Springlake (not too far from Muleshoe) to pick up our potatoes. Most often, the Barretts give Westview red potatoes, which can be used in almost any kind of recipe requiring potatoes. The young men at Westview help us unload at our commissary, where we keep the potatoes cool and dry in our walk-in refrigerator until we need them.

We remain grateful to these friends of our young men for their faithful care for our young men. We celebrate this enduring partnership!