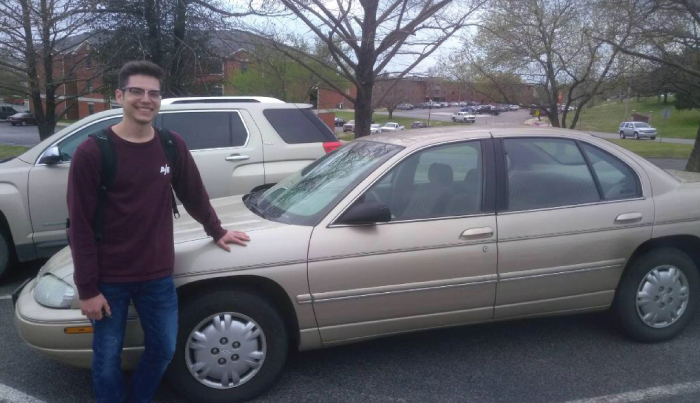 03 Apr

You can teach an old Buick new tricks

When the time comes and Mom doesn't need the old car anymore, it's possible that her used but reliable wheels can be re-purposed. Westview Boys' Home has a number of ways to help donors give used cars a new lease on life.

"When my mother decided that she shouldn't be driving anymore," remembered Ron Bruner, Westview's executive director, "she decided to give her Buick to Westview so that one of the young men might be able to use it. Her car made a young man very happy, which made my mom very happy. It also gave her a tax deduction she could have used."

The same sort of situation happened with the Chevrolet recently given to Westview by one of our donors. The family no longer needed the car, but it perfectly suited the needs of one of our college students, Kaden (see photo). This Chevrolet will help Kaden get around campus and it will also provide reliable transportation to his job (cars require care and feeding, after all).

Westview uses donated vehicles in three basic ways:
The first way is for young men to use the vehicle. Either young men who are still on the ranch who've earned the privilege of driving a car or those who've gone on to college or trade school can benefit.
The second way is for use by the Home. For example, one donor gave Westview a nice Prius that we use to take our young men to doctor's appointments. It is safe and inexpensive to operate.
The third way we use vehicles is to convert them into cash. Sometimes a vehicle doesn't meet our current needs, so selling the car can provide cash for the care of our young men and a tax deduction for the donor.
Donors who are interested in donating a vehicle to Westview should contact John Moore, Terry Owens, or Ron Bruner at Westview. We accept cars we've inspected when they are in good running condition and located within 250 miles of Hollis, Oklahoma.